Kevin Green Wealth Strategies




By Michael Entwistle

Notes from the Networking Event, June 2010

We were privaledged to have Kevin Green, The Secret Millionaire, visit Leeds Property Networking in June 2010.

We were also privileged to hear Sharon Wright of Dragon's Den fame, who was described as making one of the best pitches in the 'Den back in 2009. Sharon has subsequently written a book about her experiences she was put into contact with an innovative local publishing company to see if they can help – potentially a great result for Sharon! This is just one example of how Networking can really help you and your business…you just do not know who your fellow networkers have on their contact, client and supplier lists. More about Leeds Property Networking is on the home page.

Kevin also brought along a couple of his Mentees, Silas Lees and Greg Ellis, who have set-up their own Bank! They shared a little of what they are doing around this – more about becoming a Bank later!

Sign-up to receive our regular newsletter and networking email alerts
Kevin Green, The Secret Millionaire Shares his Wealth Secrets...
First, I'd like to share how I actually managed to get Kevin to speak…well, I didn't - he contacted me back in February! We originally booked Kevin in for April, but he needed to rearrange so we went for June instead. You know sometimes fate deals us an "interesting hand" – 2 weeks prior to the event we found ourselves without a venue as our usual "home", The Living Room, decided to tell us that they would be closed for refurbishment (one chain I will not be patronising with my custom in the future!) – so one of our best ever events nearly didn't happen! Some frantic Tweets, Facebook and LinkedIn updates, eventually landed us at the Sports Café, courtesy of Andy Williams and Marcin Soltysik – thanks guys!
Well it was an absolutely amazing evening! I didn't run out of paper (I have a big notebook!) but I did take a massive amount of notes, scribbling down and circling so many key points, that for Kevin must be simple, "throw-away" comments – but for me and the other guests these are little nuggets of gold! Kevin shared so much information with us and I know all the guests took away something of value from the evening as the room was buzzing all night.
Now I'll be honest with you – I've never watched an episode of The Secret Millionaire, and I had never heard Kevin speak before, so it was fitting (certainly for me!) that he started by showing us a clip from his Secret Millionaire experience – which was quite emotional, especially when he handed over the cheque to enable the little girl to swim with the dolphins. It really set the scene and let us see a little of the benevolent side of Kevin Green.
So what did Kevin teach us…? In short…a lot!
Kevin is extremely focussed on building wealth, and so I thought I would look up a definition for what is specifically meant by the word "Wealth". Wikipedia states:
Wealth is the abundance of valuable resources or material possessions or the control of such assets.
So I think that sets the scene quite nicely.

Kevin's Approach to Building Wealth (Mindset, self-analysis, recognising where you are…)
Kevin's first talked about how we as individuals approach wealth and what we do to develop as people, and to understand where, i.e. in what areas we are best suited to build wealth. Are we risk-takers or do we prefer low-risk, do we like detail or high-level/conceptual understanding; where/when do we really start to tick…? [For me, I quite like writing these articles!] In other words what are your strengths (to build upon) and what are your weaknesses (tasks to delegate!) – we all need to be self-aware. Around a year ago I took a Wealth Dynamic profile as part of a 2-day Cashflow Dynamics workshop with Simon Zutshi.
Wealth Dynamic profiling is a form of personality assessment which establishes what type of profile you favour when you are working/earning/building wealth. No one profile is "right", but you do need to recognise which one you are - why not take the test!. Plus you should have a mix of people with a range of these 8 different profiles within your business(es) – the most successful entrepreneurs do not (cannot!) do it all themselves. For example, if you are a "Creator" (of products, services, you need a "Mechanic" (a developer of business systems/processes) to make the processes work; if you are an accumulator of cash-generating assets ("Lord") you may need a Brand-Builder ("Star" – which is my major Wealth Dynamic profile) and a "Supporter" (team builder) – you can check out all 8 Wealth Dynamic profiles here >>>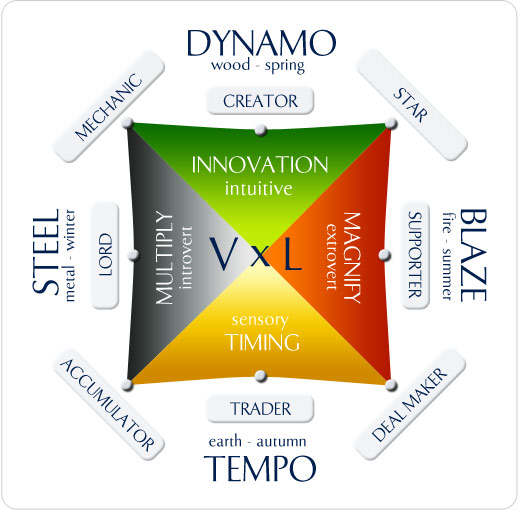 Kevin really hammered home the principle of goals, dreams and taking advice from the right people. I have been on a number of workshops and courses over the last few weeks and a common theme emerged: Goals are merely dreams with a date (Kevin described goals as "dreams without wings"!); take advice from those who are where you want to be AND associate with successful or "successful to be" people. Coupled with this, Kevin was very clear that it is the "pain" that needs to be great enough in order to change the things necessary to become successful and to do the regular ongoing activity to enable you to work towards this. And finally on "mindset" if your heart is not in it it's unlikely you'll have the passion and desire to make it work.
Wealth Strategies
Kevin shared a couple of simple wealth strategies that he uses in his businesses.
The 70-30 Rule
Quite simply, 70% of your business should focus on investment; and 30% focussed on trading activities. The trading activities will help provide the liquidity or "slush fund" to provide a faster and more readily available resource to drive your investment activities forward.
Create Passive Income Strategies
What is "Passive Income": Passive income is an income received on a regular basis, with little effort required to maintain it. Property should be an example of this, although many investors may argue that have to put in a lot of effort to make sure the income keeps coming in! Perhaps a visit to the Wealth Dynamic profiling may help
Other forms of passive income, where work is done once and there is then an ongoing residual or royalty income, include: Author, Musician, Software Developer, Membership Clubs, licensing (products or services), franchising, etc.
Here's a link to a Passive Income opportunity you may be interested in...
Identifiable Need
The key here is to find Market-Led needs and fulfil them – so some market testing and market research should be carried out to establish such needs. The best place to start is to find something you may already know about or have experience with – Kevin used the example of his top-soil business from when he ran his farm in South Wales and was looking for other ways to develop income. He found this with a large pile of soil on a nearby development site, which he bought on 60-day terms and sold as "cash-on-delivery", and supplier this at better prices that other local suppliers…a great cashflow strategy as well as providing an identifiable need based on his own knowledge and experience.
Kevin's Property Strategies
Cashflow & Property Investment "Rules" – don't fool yourself, the long term interest rate in this country is historically at 9%, so every property investment should be assessed on that basis. Anyone stuck on "trackers" should probably be looking to fix "soon" (please take your own advice from a competent advisor). A few of Kevin's investment "rules" are: Aim for a minimum of £1500 cashflow per property per annum; Never remortgage more than twice; coupled with Never pay personal money from capital (from a business perspective this erodes the Balance Sheet, and is likely to cause CGT issues later); Always seek out significant discount to market value; Get rid of the "bad apples" (poor cashflow, voids, maintenance issues, etc.); offset losses against future gains; use benchmarks for purchasing decisions, e.g. for a specific area take the Average House Price to Average Salary and use a ratio of between 4:1 to 5:1 to establish "affordability" (if the ratio starts to rise the market is heading for a crash – Kevin predicts the next one will be 2028!).
Some other guiding principles: It's easier to finance something you already own; always have a "wide-angled view" of your business; Measure your return on Time Invested (RoTI); use "Credit-Builder" credit cards to rebuild credit issues – it's not the amount it's the number of transactions, i.e. better to have 10 * £100 transactions than 1 * £1,000 transaction;
Kevin stated that he usually "looks" at 100 properties ("on paper"), and of these 15-20 will meet his criteria and he or his staff will go and view, he will offer on 5-10 and he will buy 1. He has never bought a property "blind".
Social Housing direct with the provider, which is a great strategy which could provide: no voids, guaranteed rents, no letting agent, no management, no maintenance – and the only expenses are the mortgage payment and the buildings insurance. Certainly worth considering, and the main things to bear in mind are: local authorities will generally only deal with accredited landlords; properties must meet environment al health requirements – best to improve the property to licensing standards; understand and meet the Housing Health and Safety Rating System (HHSRS), details here >>> [LINK: http://www.communities.gov.uk/housing/rentingandletting/housinghealth/]. A related sector is to provide accommodation to the Asylum Seeker sector of social housing, providing another low-risk strategy. Again, direct payments from government agencies, and a simple twist that Kevin has implemented is to provide 1 hot meal per day which attracts a significant premium on the rent.
Shared Housing or Housing in Multiple Occupation (HMOs) was an early strategy of Kevin's to generate additional income to enable him to free up his time in the earlier days of his property investment journey.
Asset Stripping of Farms – a current strategy of Kevin's is to purchase rural properties, e.g. farms: then to sell-off or rent the land to local farmers, develop the farmhouse and other buildings and sell these on to wealthy individuals looking to get away from city life (i.e. London & the South East). This is clearly a Trading strategy.
Repossession Rescue – Kevin runs a company which acts as a licensed agent to work with the struggling homeowner and liaises with the banks on their behalf. The intent is to step-in and help the homeowner before the lender closes on the loan. Kevin aims to help the homeowner get out of all debt, including cards and other loans.
Kevin's Bank Strategy
Yes, your heard it – Kevin is now a fully licensed Bank! What better than to set-up a bank at a time when there is an Identifiable Need for money! And when we say "fully licensed" this means Kevin can go and get money from the Swap-Rate markets, paying at LIBOR for the money he borrows, and then lending it out at various rates, depending on the level of risk/type of project.
Kevin was quick to point out that anyone lending money at a value greater than £30k to non-related persons (i.e. outside marriage or blood) must have a consumer credit licence.
Kevin is teaching many of these strategies on his 3-day weekend Wealth Training Workshops – if you would like to find out about this course and when the next one is taking place, drop me an email at education@leedspropertynetworking.com
For more information about Michael Entwistle or Leeds Property Networking, visit the homepage or email Mike at: enquiries@LeedsPropertyNetworking.com